TICKET INFORMATION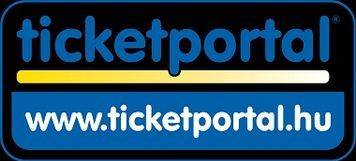 You can buy your ticket for the competitions in Ticketportal's ticket offices or online.
Please click on the Ticketportal logo or follow THIS LINK to get to their offical website.
Please use the webshop to choose the sector and the seat You prefer!
ATTENTION! BEFORE BUYING YOUR ENTRY TICKET, PLEASE READ CAREFULLY THE FOLLOWING IMPORTANT INFORMATION REGARDING TO TICKET PURCHASE!
Altough entry tickets can be also purchased on each competition days in the MOM Sport, to get the best available seats, we still suggest You to buy your entry tickets online in advance!
Please note that at the Sports Hall we will charge extra 500 HUF for each entry tickets purchased on the days of the competitions as handling fee!
Children under 6 can enter for free of charge (which does not include seat reservation).
ALL TICKETS are valid for all day (from opening to the end of the competition)

All weekend tickets must be carefully preserved since the same ticket will be needed for both days to enter the Sports Hall!
| | | |
| --- | --- | --- |
| SECTOR NAME | SECTOR PLACE | PRICE |
| Table | Arena | 12 500 HUF |
| Grandstand | Grandstand | 5 000 HUF |
2 DAY TICKETS
| | | |
| --- | --- | --- |
| SECTOR NAME | SECTOR PLACE | PRICE |
| Grandstand | Grandstand | 8 000 HUF |